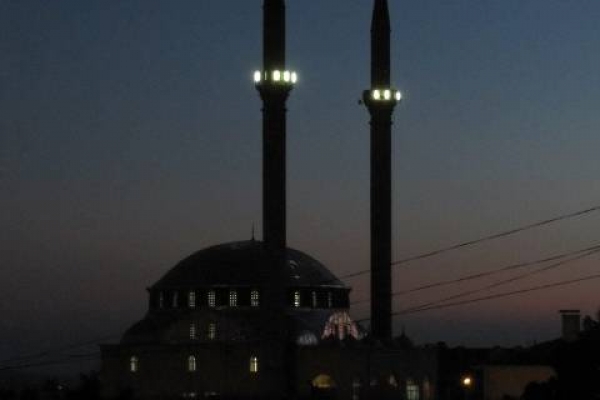 A Long-term View
A worker serving in the Middle East shares her long-term perspective on planting a church in a Muslim community.
I was asked recently if I would ever be interested in going to another city to help start a brand new fellowship. It was Sunday morning, and we were standing in the office that doubles as the fellowship in my city—the only fellowship in a city of a million Muslims who have never heard the truth of the gospel.
I looked around at the 20 or so believers gathered together to worship: Five Americans. A Mongolian. The back row where the Ugandan students occasionally sit, and the chair the Haitian student would fill. Only half the fellowship is national. If everyone comes, we are a group of at most 20 people: one national leader and his wife and a ragtag group still learning that serving is a normal part of the Christian life. In a city of one million people.
What he doesn't see
I said that maybe later I would go. But we're not done here yet—far from done.
And then I step back to see what it might look like from this visitor's eyes, which have only seen this country from the outside. When I met him he had only been in the country for a week or two. After another week of traveling, he would again be in his home country. He's read books and prayer letters. He's seen the tourist sites. He heard somewhere that this work started in the early 1990s, and that this group has been gathering for several years. He sees that there is a national leader. He sees a young man who looks local and is playing the guitar for worship. It looks like an established fellowship.
What he doesn't see is the number of students who will eventually leave the city. He doesn't see the culture that values strong leaders so much that it allows them to have their own mini-kingdoms. He doesn't see that most of the believers are young in their faith.
He doesn't see what we see. He sees numbers; we see growing people. He sees a leader; we see the dangers of leaving with only one elder. He sees a building; we see a city full of people who would walk into an official and historic church building but would be thrown off by a group meeting in an office. He sees many years of work; we see many starts and restarts.
We see the hardness of the ground. We see that in the beginning even one believer was major in this conservative Muslim city. We see how much God has done, and how much there is still to do.
Seeing … and staying
I want to say that planting a church among Muslims is different than what he knows. But as we talk about it among ourselves on our team I am reminded that people are people and the gospel is the gospel—it's not about numbers or a location or a specific length of time.
It's about faithfully and creatively sharing. It's about walking with people through their highs and lows. It's about being willing to take on a new language and a new culture—to become a completely new person—so that you will have the opportunity to share amazing grace with one million people who think that we must win our salvation.
It's not complicated, but it does take time and perseverance … and probably a new set of eyes.
May the Lord continue to give us all new eyes every day to see what He is doing. And may we have the perseverance to do what he has called us to.
Participate by Praying:
Ask God to give Christar workers perseverance as they pursue long-term goals.