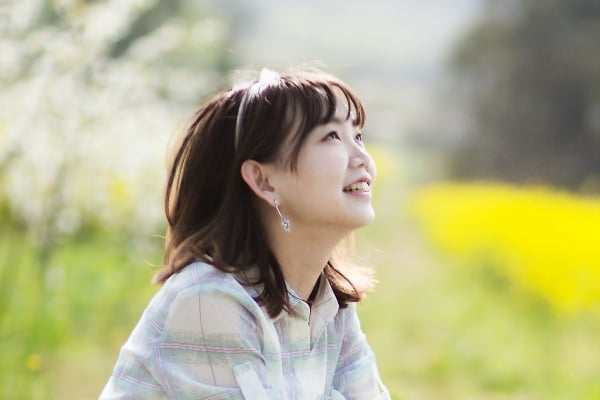 Willing Service Results in Life Change: Peggy's Story
Every person has things in their life they'd rather not do, either because they don't love the task or they don't feel gifted at it. Maybe you think that way about the very little you could afford to give toward a need. Or maybe it's pushing through the fear of praying out loud to bless someone else. Can God use what we offer when we feel our best is less than excellent?
Peggy* knew she was no English teacher, and that wasn't why she went to the field as a Christar worker. However, God would use this unlikely investment of time and effort to change a young woman's life in a community where few have heard about Jesus.

As a doctor, Peggy's primary work in the Far East consisted of providing medical care to people in a minority group. She also worked in a medical school as a tutor for students and a consultant with the faculty. It was a good fit. Peggy's work and ministry typically fit within her comfort zone. And then she met Ming.
After Peggy and a co-worker visited a medical class to befriend students from a least-reached minority people, they invited some of them to visit at Peggy's coworker's apartment. Over the next few months, these students appreciated spending time with a doctor to discuss practical questions and topics, something they rarely experienced at their school because of class size.
A Need Greater Than She Realized
Ming's shyness was evident. She barely lifted her head to make eye contact. As the only student from a village in her first-year medical school class, Ming felt inferior to the other students. Most girls from her Muslim minority group were married off by the age of 14. But Ming scored well enough on her educational exams to continue her studies—a rare feat for a poor young lady from a rural community.

Most of her fellow students grew up in wealthier families in the city, where education included studying English in their first year of school. Ming, however, hadn't begun learning English until her sixth year, and now her lack of proficiency was a problem.
Ming was required to pass an English exam to receive her medical degree. By the time she met Peggy, she had already failed it twice. It took her six months to work up the courage to ask Peggy for help with her English so that she could pass.
As is often the case, serving God in this situation wasn't about using skills or experience but about willingness. For Peggy, agreeing to teach English was a step out of her comfort zone for the sake of loving someone else. At the same time, Ming didn't realize that her quest to achieve an academic goal would lead to an even larger answer about a problem in her life.
Once Peggy agreed, Ming faithfully rode the bus an hour and a half one way to Peggy's place for three-hour tutoring sessions. For the next year, Peggy stretched herself to meet Ming's felt need for English lessons. But English was not all that Peggy taught her!

Of the more than 10 million people in Ming's Muslim people group, only about 1,000 are Christians. Ming had never met a follower of Jesus in her village or heard the gospel.
Persisting Through Challenges
Peggy intentionally shared testimonies of Jesus' work in her life and sprinkled Bible stories into the English lessons. Ming would also eat a meal with Peggy before or after the lesson, sometimes even hanging out for longer and spending the night with her.
The third time that Ming took the exam, she came closer to passing, but fell a few points short. So, the tutoring relationship continued.
A week before Ming's fourth attempt at the English exam, Peggy told her how many friends around the world were praying for her success. "Would you be willing to continue practicing your English through Bible study if you pass the exam?" she asked Ming. Ming agreed, as her appetite had already been whetted by the stories Peggy had shared with her.
On the fourth try, Ming passed the test! Peggy was relieved, not only for Ming but also for herself.
A couple months later, once Ming had received her test results, Peggy asked Ming about their agreement to study the Bible. Ming affirmed her decision, and God gave her a heart to seek the truth.
When Ming's questions grew too deep for studying the Bible in English, they switched to studying in the national language instead. They worked their way through some of the key Old Testament stories, with a theme of preparing the way for how Jesus died for us as a Lamb. Ming came to a point where she said she wanted to believe but could not. While she could not explain this nebulous feeling, Peggy attributes it to a combination of fear, loyalty to her family background and spiritual warfare.
"Satan had a net over Ming, and she felt paralyzed," Peggy says. Then over winter break Ming returned to her home village.
"There, things are very dark," explains Peggy. "Ming went to the imams and asked them the questions she had. But they told her not to ask such things!"
When she came back to the city and met with Peggy, Ming thought she no longer wanted to believe in Jesus. However, she was willing to continue studying the Bible. She appreciated that Peggy never hesitated to answer the questions she asked, unlike her religious leaders.
"For someone like Ming to be a strong Christian later, they have to revisit their own religion first and really count the cost," says Peggy. "Mohammad comes up at the end of their searching journey, because they don't want to betray their family ties."
After looking at Isaiah 53, the pair began studying the Gospel of John. They reached John 8:35, where Jesus states that the slave does not remain in the house forever; the son does.
"Are you a child or a servant?" Peggy asked Ming. "When are you going to enter in rather than pacing outside of the door?"
That's when Ming decided to ask Jesus into her heart!
Ming calls Peggy her spiritual mother, and the two have maintained a close relationship. In fact, Peggy played the role of mother in Ming's wedding after her parents became upset about Ming marrying someone from the majority people group because there were no eligible Christian men from her minority group.
For eight years, Ming has continued to follow Christ, leading others from her background to faith in Jesus as well. None of this would have happened over the past decade if Peggy had not been faithful to do what she didn't feel equipped to do. God asks for our faithfulness and He takes care of the results.
Praise God for the fruit that He has

brought about

in

Ming

's

life

,

and

pray that it will continue rippling out beyond her to others in her people group.
Lift up

Peggy as she continues to work among least-reached people groups

in

the Far East

.

And pray that God would grant

Christar

workers around the world the willingness to step outside of their comfort zones and serve the

least-reached

.
Pray for courage for people like Ming who want to believe in Jesus and are counting the cost.