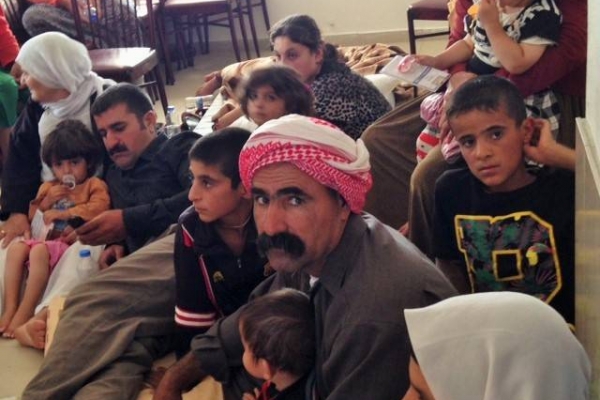 A Historic Opportunity: Open Doors for Ministry Among Refugees
The vast needs of
refugees
—both physical and spiritual—can be overwhelming! One worker serving in the Middle East shares, "The living conditions of refugees are certainly shocking and indescribable. However, when looking at the spiritual needs of the people, the physical needs pale in comparison. The feeling upon walking into a refugee camp is one of hopelessness and despair."
But, she also feels hopeful. Why? "We have witnessed and heard about so many doors being opened for sharing truth."
The needs of refugees give believers a monumental opportunity for ministry! Throughout the Middle East and beyond, Christar workers and local followers of Christ are reaching out to those who've been displaced. As they do, they're not only able to meet refugees' physical needs—they're able to share the hope of Christ.
Three Common Themes
Over and over, we hear reports from our workers about this great opportunity God has opened to reach out to people from some of the least-reached placed on earth.
They see that God has opened a historic opportunity to share the gospel with least-reached people:
How often does God bring the Muslim world, in the millions, to your doorstep?! They are at our doorstep and we cannot miss this moment for the advancement of God's kingdom.
They recognize that the church has a great responsibility:
Brothers and sisters, we are the Church of the living God. We are the compassionate ones. We are the springs from which hope is given. In this incredible moment in history may He be pleased to dwell in us.
The Church has a major role to play today in each of the countries that are receiving refugees. It is in the hands of the Church to turn this challenge around that it may become a source of blessing to the Church, the refugees and the country.
They see the need to focus on the Lord as they serve Him among refugees:
These are challenging times in the region, but with God's grace we keep our eyes focused on Him, and on His calling. We continue to take steps of faith that, in His faithfulness, our Lord continues to honor, blessing us and the communities He has called us to serve.
Participate by Praying:
Praise God for opening the hearts of refugees to the gospel.
Pray for wisdom for Christar workers and local Christian leaders as they seek to meet the vast needs of refugees.
Ask God to provide the funds needed to provide aid and outreach materials for refugees.
Pray that many more refugees will become followers of Christ as they experience the love of believers.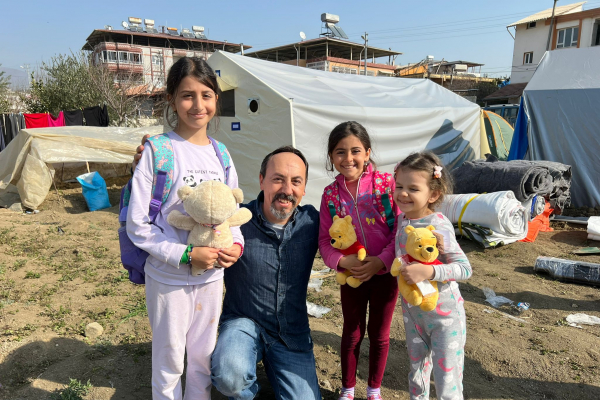 Meet the physical, emotional and spiritual needs of refugees and those impacted by disaster.