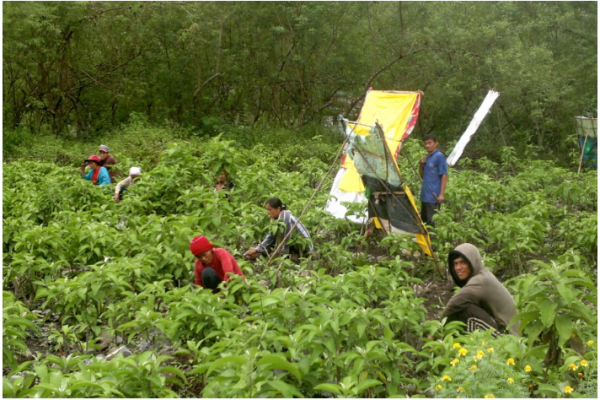 Sharing the Treasure: Full Circle
Over 30 years ago, Christar workers began serving among least-reached people groups in the Philippines, seeking to meet physical, emotional, educational and spiritual needs. They were aware of just two followers of Christ in the entire region.
Today this ministry continues, but with one key difference: Most of the work is now done by Filipino believers. This change is reason for rejoicing! It's a clear sign that the Cycle of Christ-Honoring Transformation has come full circle—an indicator that, by God's grace, Christar has been fulfilling its vision in the Philippines.
Our goal isn't only to proclaim the good news of Christ and establish churches; it's to see those fellowships catch a vision for sharing the treasure they've found in Jesus. That's what we've witnessed in the Philippines. A church that was established in 1998 is now at the helm of numerous outreaches in communities where few have heard the good news. Members of this fellowship operate medical and dental clinics that provide much-needed care, as well as run an educational program that provides weekly classes and scholarships.
In addition, a unique business, designed from the beginning to play a key role in ministry, helps make these outreaches possible. In 2003, workers established Perfectly Natural Herbs, a company that grows, processes and sells medicinal plants, both to bless the community by providing jobs and to provide financial support for the church's ministries. Here too, we've seen the local church take ownership and responsibility, seeking to grow this initiative to make an ever-increasing impact throughout the region.
We rejoice when those who've embraced the gospel use their gifts and skills to serve others with the goal of growing the Body of Christ in their communities and beyond! And, we look forward to the cycle coming full circle once again.



Dr. Steve Coffey, Director of Christar U.S., began work with Christar in 1989. He and his wife, Beth, initially served among North African immigrants in France. In 2001, they returned to the U.S. for Steve to lead the Christar Church Planting Division. In 2005 he became Director of Christar. Before serving with Christar, the Coffeys worked for a year in a humanitarian project in the Red Sea hills of Sudan among the Beja people. Dr. Coffey's education includes an undergraduate degree in history education from Liberty University, a Master of Divinity from Liberty Baptist Theological Seminary and a Doctor of Strategic Leadership from Regent University. The Coffeys have three children and four grandchildren.