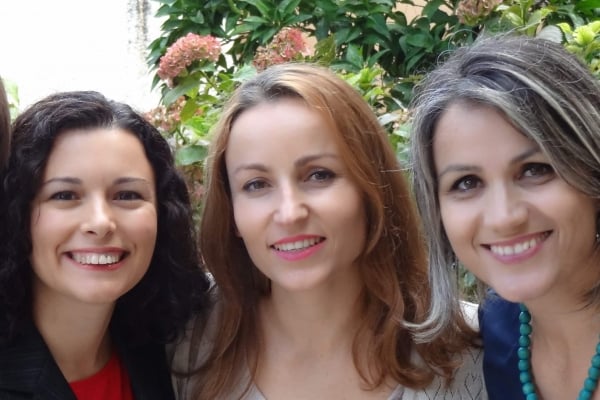 Community Health Care for the Sake of the Gospel
"Light of the World" Church in Albania had an idea for reaching out to their community in a new way: a community health ministry in a place where community health care barely existed. Though they didn't have any medical professionals to oversee it, they knew where they could find Christian doctors and nurses. The church contacted ABC Health Foundation (ABC), a Christar project that uses medical care to meet both physical and spiritual needs in Albania.
In partnership with ABC, Light of the World Church drew up a plan for a three-year outreach that would enable it to connect with more people in their neighborhood—people who wouldn't otherwise have any connection with the body of Christ. The church raised funds so that ABC could hire an Albanian nurse, who served alongside two American nurses, including Christar worker Janet.*
In September 2008, ABC kicked off its community health ministry with "Healthy Teeth Week," doing presentations in a local kindergarten, at the church and in the Roma community. The nurses began making home visits, offering services such as blood pressure checks, wound care, injections and monitoring chronic conditions. Within a month, they'd ministered to over 130 patients, including pregnant mothers, children, adults with ongoing medical problems and many with coughs and colds. The community health team also began offering lessons on topics such as nutrition and discipline during a weekly "Moms and Toddlers" group.
In a letter to her prayer supporters, Janet shared,
We are hoping and praying that the counsel and teaching that we give patients will slowly start to make a difference in their lives. In addition to providing physical care for patients, God has provided us with several open doors to encourage and pray with patients who are struggling emotionally and psychologically. Will you join with us in praying that He continues to make us open and sensitive to the needs that this community battles with?
During the community health ministry's first year, God answered these prayers and many others. The team asked God to give them more opportunities to teach in the local kindergarten and were invited to come each week. They prayed they'd have an open door to share in the local grade school and were invited to teach about drugs, alcohol and smoking in a biology class. They asked God to bring them more patients and soon found themselves visiting with 26 patients in one day—and 1,000 patients in their first year.
Through these visits, hundreds of Albanians learned preventative health care practices, and quite a few avoided unnecessary treatments thanks to the nurses' services. And the nurses began to see God use their outreach not only to improve patients' physical health, but to touch their hearts as well.
As they made new contacts and built friendships, the community health nurses had many opportunities to listen to, pray for and share biblical truth with patients. Many people heard about Jesus for the first time, and at least 10 patients came to Light of the World Church. Janet explains, "Checking blood pressures and teaching a lesson on hypertension, for example, will bring many people through the doors of a church who wouldn't typically come for a church service. Then local believers are there to meet and greet and form relationships, in hopes of inviting them back."
"Every patient we visit hears some truth about God. Every lesson we teach has some spiritual truth tied into it. We wanted the nurses we hired to be capable evangelists and bold in sharing their faith. We didn't want to do medicine simply for medicine's sake. We wanted specifically to use our skills to open doors to share the gospel." – Janet,* Christar worker serving as a nurse at ABC
Although the community health ministry began as a three-year project, the nurses saw the benefit of partnering with a local church. So, the ABC Health Foundation decided to expand their influence to offer their services throughout Albania. They took on the Albanian nurse as a full-time ABC employee and began advertising their services to the Albanian evangelical community, offering to help churches make contacts in their communities. Fellowships throughout Albania responded with requests for the team's services.
In the years to follow, the ABC's community health ministry grew to include three Albanian nurses, with Janet serving as its director and providing ongoing training and mentoring for the members of the team. Over the past two years, this outreach has partnered with at least 25 churches and other Christian organizations throughout Albania.
In fall 2016, as Janet prepared for home assignment, she also prepared to turn over responsibility for the community health ministry to her Albanian co-workers and asked her prayer partners to pray for the nurses while she was gone. "They are dear friends, skilled caregivers and gifted evangelists," she wrote. "I am EXCITED to see what God is going to do in and through them over the next four months. … Pray that many lives would be changed as a result of their ministry."
While Janet was away, the three Albanian nurses ran the community health outreach and were blessed with several new opportunities, including training 85 Albanian nurse managers from state-run clinics. The team even saw some of the university nursing students they trained come to church.
As Janet prepares to step into a new ministry role, she's confident God will continue to use the community health nurses to open doors for churches to connect with people in their neighborhoods. She shares her thoughts as she observed two of the community health nurses teach local nursing students:
I watched them both so effectively teach nursing skills and so skillfully tie in spiritual truths to challenge and encourage the students. I was smiling the entire time. I sat there thinking, "Thank you God that there are three Albanian nurses who are not only amazingly skilled nurses and teachers, but they are on fire and excited about sharing Christ with everyone they interact with." It was a great encouragement to know that these nurses are going to continue to impact their country for God's glory. As I transition out, I know that God is going to keep working through them … probably even more effectively now that the community health ministry is completely Albanian-directed. Who better to reach the Albanian community than Albanians themselves?

Participate by Praying:
Praise God for the thousands of Albanians who've heard biblical truth through ABC's community health outreach.
Praise God for calling three Albanian nurses to serve on the community health team.
Pray that those who've interacted with the community health nurses will want to know more about the God they serve.
Ask God to continue to open doors for the team to bring eternal hope to many in Albania as they provide medical education and care.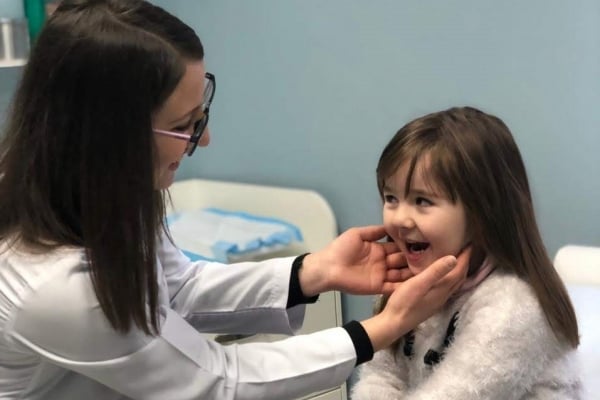 Help cultivate Christ-honoring transformation through medical care in Albania.