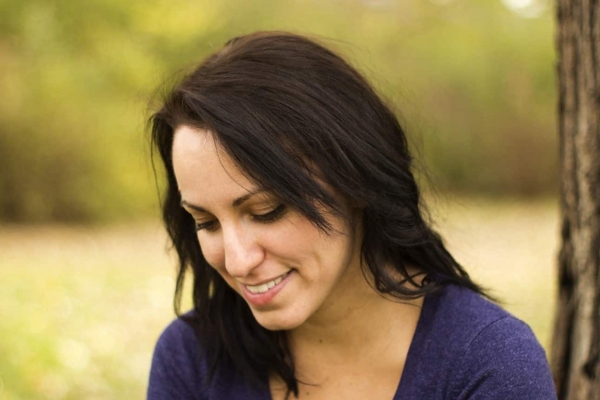 Wanting a Joy-Filled Relationship With Jesus
In March, Christar workers Jonah and Rachel* asked their prayer supporters to pray for three of their local friends with whom they'd been sharing the gospel. They wrote, "[These friends] are so close to salvation, but have not yet had the courage to take that final step that makes all the difference."
They specifically requested that their prayer team lift up one of these friends, Meryem, asking God to give her the grace to trust in Him and to protect her from her husband, who was hostile toward Christianity and prone to violence.
The following month, Jonah and Rachel had wonderful news to share:
Let us praise God together for our new sister in Christ, Meryem, whom you have been faithfully praying for. … After months of studying the Bible together and [Rachel] answering her questions according to God's Word, she exclaimed, "I want it! I want it! I want the joy-filled relationship with Jesus Christ that is offered to me! I want it!"
After giving her life to Christ, Meryem shared she was afraid of telling her husband she had become a Christian, and of his reaction when he learned of her decision. Rachel prayed with her and assured her that the Lord would show her when she should reveal her newfound faith.
By late that night, God had made it clear. Rachel shares,
That evening at 1 a.m., we received a phone call [from Meryem]. She could not hold it in any longer and she told her husband that she was now a follower of the Lord Jesus. Much to her surprise, by God's grace, he did not react violently, and said that he would not be seeking a divorce. Praise God for this miracle!
It is such a joy to see her grow in her faith and share with her family and friends this new life and His truth. Please continue to pray that the Lord would keep evil people from her who aim to do her harm and that she can live in peace with her husband, and even see him too come to know Christ through her faithful witness.
Meryem is just one of six people that Rachel and Jonah have seen accept Christ over the past year! We praise God for opening the hearts of many least-reached people in the Middle East as they hear the good news that they can have a joy-filled relationship with Jesus.
Participate by Praying:
Praise God for bringing many least-reached people in the Middle East to faith in His Son.
Ask God to continue to draw many people to the joy He offers as they hear the good news from Christar workers.
Pray for courage for those who are considering Christ.