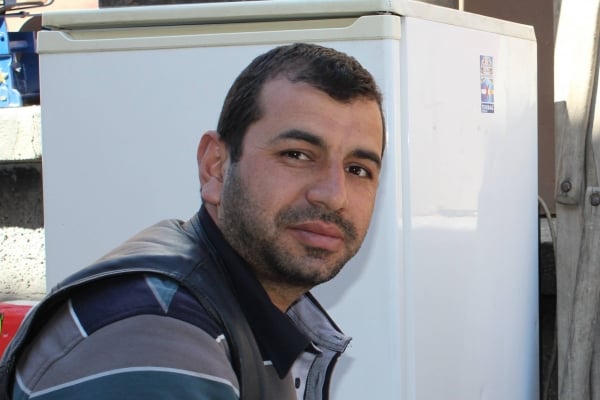 Uniquely Prepared for Refugee Ministry
Ahmet* never expected to run into a follower of Christ in his university-level Hebrew class, especially not one from the same predominantly Muslim region in the Middle East that he called home. Ahmet was not only a Muslim, but an Islamic scholar who'd memorized the entire Quran. He'd always believed that his religion was part of his nationality. But his classmate Mert, who'd come from the same place, had chosen to follow Christ—a choice that seemed to go against the core of his cultural identity.
As the class discussed how Islam interprets topics such as the reliability of Scripture, the nature of God and the Messiah, Ahmet listened to Mert present logical arguments in response to the Islamic worldview. Despite his studies of his own faith, Ahmet couldn't counter the points that Mert made.
Over the course of a year, God used Mert's witness to soften Ahmet's heart. He began to study the Bible diligently, and eventually accepted that Jesus was indeed the Savior of the world.
Soon after Ahmet professed faith in Christ, he heard about a ministry to Arabic-speaking refugees at Mert's church, which had been planted by Christar workers. This fellowship had founded the Anatolian Christian Community (ACC), an organization of believers that seeks to plant churches in places where none exist and be a conduit of the gospel among the many displaced people in the area. It stood out to Ahmet because it was organized and run by local Christians, unlike many outreaches to refugees in the area. And he soon saw how God had uniquely prepared him to be a part of it.
One of the ACC's greatest needs was an Arabic-speaking interpreter who could help them better communicate with refugees. Although Arabic wasn't Ahmet's native language, he was able to speak it thanks to his extensive study of the Quran.
In December of 2016, Ahmet tagged along with a group of ACC members who were holding a Christmas celebration for refugee children and distributing aid to 100 displaced families. Seeing the joy on children's faces as they heard the good news and enjoyed an evening of music and fun warmed his heart. He soon found himself translating between Arabic and the local language, sharing his testimony in Arabic and praying with refugees.
Ahmet, who once dedicated himself to memorizing and interpreting the Quran, is using the language of that book to bring the hope of Christ to refugees! Through Ahmet's Arabic skills and his changed heart, God is working to bring displaced people to faith in Him.
Participate by Praying:
Praise God for using the witness of Middle Eastern believers to draw others to faith in Christ.
Lift up the members of the Anatolian Christian Community, asking God to give them wisdom as they seek to plant churches and reach out to refugees.
Pray that God will use this group of believers as a powerful witness in a place where very few people have heard the gospel.
Ask God to provide the funds needed so this community can provide aid to refugees and plant churches.