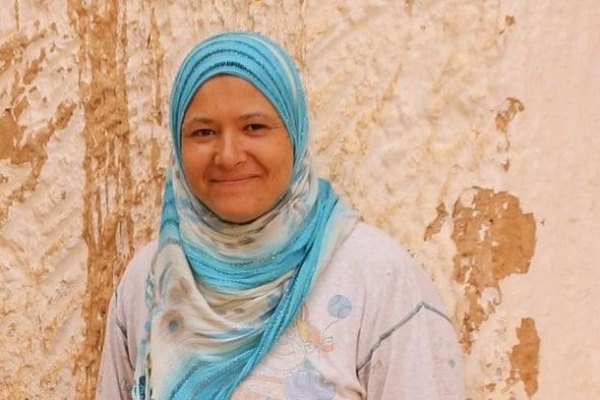 Sharing the Bread of Life During Ramadan
Four Ways the Month of Fasting is an Opportunity
From the Middle East to South Asia to Europe, Muslims observe the month of Ramadan by fasting from sunrise to sunset. These 30 days of abstinence from food, water, tobacco and intimate relations are a time of increased focus on spiritual matters. They also bring unique opportunities for Christar workers and local believers to share the good news.
Throughout the month, Christar workers serving in Muslim communities have encouraged us with news of how they've seen God provide opportunities for outreach and open hearts to receive the good news.
Ramadan is an opportunity for Christar workers to build relationships in their communities.
"At sunset, busy streets become empty because everyone has gone home to break the fast. They wait to hear the call from the local mosque (or on TV) that officially announces the end of the day. Then they all eat a big meal together, each person with his or her family and each family with all the other Muslim families—as one big community. … During Ramadan, we've had many opportunities to visit local families during their breaking-of-the-fast-meal." – workers serving in a Kurdish community
"We've been visiting our neighbors in the evening when they break fast, and it's been a great way for us to visit them together as a couple and for us to see them all together as families." – workers serving in the Middle East
Ramadan is a time when God often reveals Himself to Muslims.
"This time of increased sensitivity and devotion is a huge opportunity—not because God can't work at any time He chooses—but because our Muslim friends expect things to happen during Ramadan. They expect dreams and visions. They expect to 'feel' close to God. So, please join us in praying for God to reveal His Son to their hearts—and for Him to work in ours as well! Prayer brings our hearts into fellowship with the work God is doing around the world." – workers serving in the Middle East
Ramadan is an opportunity for local believers in Muslim communities to share their faith.
"Ramadan has historically been a time of oppression and aggression toward Christians [here]. But it is also a time with many opportunities to talk about Jesus … . Pray for courage for the church to stand up for truth despite historic oppression during this month and for opportunities to talk to people who fast and who don't know about Jesus." – workers serving in the Middle East
Ramadan opens doors for workers to share Jesus.
"When asked [if we're] fasting, we often paraphrase the words of Jesus [about fasting] from Matthew 6:16-18. Sometimes this leads to a deeper discussion of our belief in the Messiah." – workers serving in a Kurdish community
"Pray the times we break fast with [our Muslim friends] will point them to Jesus, the bread of life." – workers serving among Muslims in the U.S.
"We have many opportunities in this time to talk about what we believe and why we do the things that we do. … We get to talk about freedom in His work, love in our obedience and how the "why" of what we do matters." – workers serving among Muslims in France
Participate by Praying:
As Muslims experience physical hunger, ask God to give them a hunger to know Him.
Pray that Christar workers around the world will have many opportunities to clearly share the gospel.