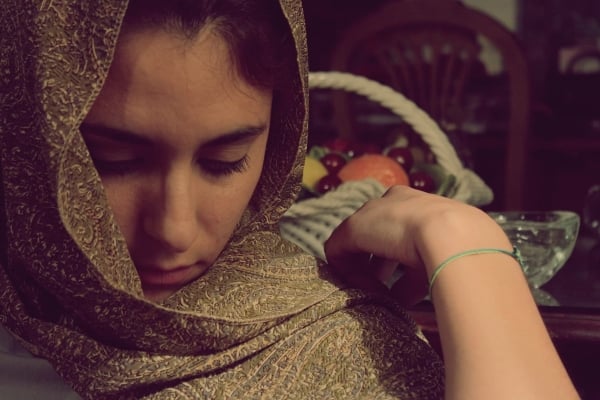 Deliverance From the Shadow
Christar worker Rachel* estimates that 90 percent of the women she's befriended in her Middle Eastern community have suffered sexual abuse, often by a family member. But in a place where just a small fraction of the population has heard the gospel, these women have few opportunities to learn about the healing that's only found in Christ.
In 2017, Rachel and her husband, Jonah, opened Haven of Hope to help these ladies and their children find shelter from abusive situations and learn of Christ's deep love for them. Through this ministry, they provide both practical assistance and spiritual and emotional support, with the goal of giving women the gift of lasting hope.
Haven of Hope is increasing Rachel and Jonah's opportunities to partner with members of the local church plant. They're disclipling believers in their community, helping them learn how to share the gospel and reach out to those who are hurting.
Betty, a local woman who struggles with bipolar disorder, was in a state of depression when she came across Haven of Hope's Facebook page. She was attracted to the message of hope she found there and felt drawn to learn more about the Bible and Jesus.
Rachel and Jonah connected Betty with Selma, whom they'd led to the Lord and were discipling. Selma lost her job because she trusted in Christ, and no one in her community will hire her now that she's professed her faith in Him. But she's remained faithful to the Lord and has a heart for ministry, and Rachel and Jonah plan to hire her to work in Haven of Hope.
Selma befriended Betty, and through her kindness and witness, Betty placed her faith in Jesus. But when Betty's parents learned that she'd trusted in Christ, they forbade her to have any contact with Rachel and Jonah. They grew fearful that Betty's sister, the breadwinner of the family, would lose her job because of Betty's profession of faith. Betty hadn't been treated well by her family before trusting in Christ, and her situation only worsened. "Her family treated her as if she was pathetic and unable to make a decent decision." Rachel recalls.
With Betty's permission, Rachel and Jonah contacted Betty's parents and asked to meet with the entire family to talk. By God's grace, they agreed. Starting with that first conversation, Rachel and Jonah began to gain the trust of Betty's family. She is now permitted to attend worship services from time to time and is able to meet with Rachel and Jonah regularly.
Rachel and Jonah continue to see God at work in Betty's life. "We have been blessed to see Betty be slowly delivered from this shadow that was looming over her." Rachel shares. "She continues to take steps of sanctification and healing from her past. She has begun growing in her love and knowledge of the Lord Jesus Christ. She has become more confident of herself as she grows in understanding of who she is in Christ, and we are helping her gain skills in how to respond appropriately and in a Godly way when people belittle and degrade her. She has expressed how thankful and overjoyed she is to know that she is loved and whole in Christ. It is our pleasure to work with her as she drinks in God's Word insatiably."
Betty isn't the only woman who's finding hope through Rachel and Jonah's ministry. The couple has provided counsel to several women in difficult situations, and they've been blessed to see four people trust in Christ!
Rachel shares, "There are many hurting souls in this country that desire to know the truth but are being prevented from searching, both physically and psychologically." Through the Battered Women's Center, many of these women will be able to discover the truth about God's love for them.
Participate by Praying:
Praise God for working through Rachel and Jonah to draw least-reached women to the hope of Christ.
Ask God to bring hurting women who are seeking the truth to Haven of Hope.
Pray for wisdom in reaching out to women with deep emotional scars.
Ask God to provide the funds needed so that Jonah and Rachel can hire a local believer to work at the center.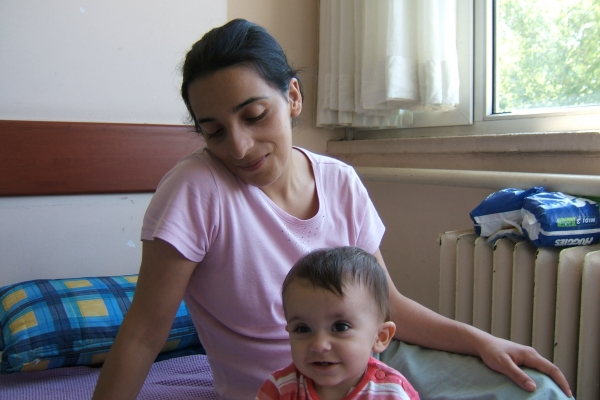 Provide refuge and counsel to Middle Eastern women and their children who are victims of abuse, and introduce them to Jesus.