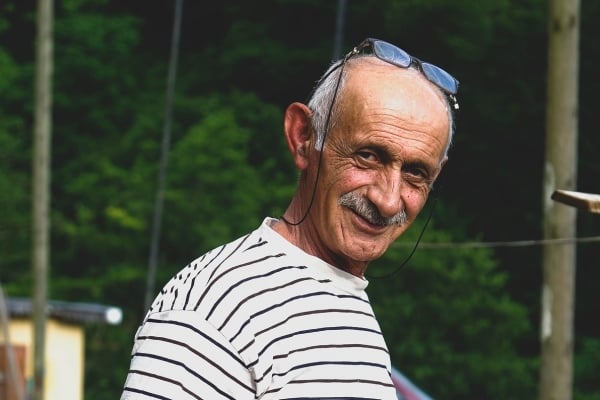 Demonstrating God's Provision
As Christar workers Rachel and Jonah* saw their country of service in crisis, they wanted to do more. They were already ministering to women and children through Haven of Hope, the project they'd founded to reach out to victims of abuse. But when they witnessed the great and urgent needs the pandemic brought about, the Lord gave them a desire to tangibly demonstrate His care in a wider way.
God drew Rachel and Jonah's minds to the elderly in their community, many of whom could not afford to have food delivered amid lockdowns, and had no other way to obtain necessities while confined to their homes. The couple began praying about dire situations facing people in their church and throughout the country, asking the Lord how they could make a difference for His Kingdom in the lives of those who were hurting.
They devised a plan to deliver not only food, but also Scripture and fellowship, though they knew they couldn't cover the significant costs of this outreach on their own. But God was already at work to provide.
A foundation that had previously given toward Haven of Hope contacted Rachel and Jonah, asking about any opportunities to be part of "COVID ministries." After learning about the couple's plans, they donated a large amount that enabled the project to reach out widely in its community throughout lockdowns. As Rachel excitedly shares, "Haven of Hope was able to provide food when there was no other way to obtain it, fellowship during a time of difficult social isolation and an opportunity to receive the Bread of Life, with which one will never be hungry again! Praise be to our God!"
Emre, a widower in his late 60s, was among those who received this vital assistance. A believer in the community who began attending the local church two years ago, Emre provides for his two adult children, including a son undergoing treatment for cancer, as well as for his two grandchildren.
"When the quarantine went into effect, he immediately came to our minds as a recipient of this aid," Rachel recalls. "Once a week we would bring him food and groceries and spend some time chatting with him and encouraging him in the Lord."
God used this simple act of compassion as a powerful testimony of His care. Emre told Rachel and Jonah that he and his son have never known love and compassion like they experienced through this ministry. "He said he didn't know how he was going to make it through this trial, but now sees that God does indeed provide for His children," Rachel recalls. "His faith has been strengthened, he desires to grow in the Lord and he tries to show compassion to others in like measure to what God has shown him, emulating what the Apostle Paul commands us in 2 Corinthians 1:3-4."
As many in their community continue to struggle to provide for themselves and their families, Rachel and Jonah persist in their efforts to demonstrate God's provision, both among the women and children they serve through Haven of Hope and in the wider community. "The local people are screaming for some sort of relief from the spiritual despair and economic pressures," says Rachel. She explains that in addition to widespread financial struggles, domestic violence—especially toward women—has become more prevalent, and the suicide rate is at an all-time high. But, she adds, "We have the opportunity to offer a lasting hope, which is definitely not being found in the world's system."
In addition to providing meals, during the colder months Haven of Hope is distributing winter clothing packets that include sweaters, knit hats, gloves, crackers, Bible verses and the contact information for a local church plant; in the summer they plan to hand out similar bundles containing water bottles in place of the winter attire. Regardless of the season, each person who receives a packet hears the gospel, is given a New Testament and is encouraged to read God's Word and write down any questions that come to mind. Each one is also invited to participate in a Bible study with the prayerful hope that they will eventually become part of the Church in this least-reached area of the world.
As is the case in every aspect of its ministry, Haven of Hope is praying that God will use this outreach to build up the local body of Christ, not only in numbers but also in maturity. Rachel and Jonah invite believers from within the church plant to minister alongside them and use the gifts the Lord has given them for His glory.
Just as they did earlier in the pandemic, Rachel and Jonah are trusting the Lord to provide the resources needed to minister effectively in their community. As Rachel says, "God has been teaching us perseverance and reliance on Him and His grace, especially during this time of uncertainty in the world. He surely never leaves us nor forsakes us and gives ample strength to accomplish all the tasks to which He calls us."
Participate Through Prayer:
Praise God for demonstrating His provision to many like Emre and his family.
Pray that those who receive clothing packets will read the New Testament they receive and be open to studying God's Word.
Ask God to continue to provide for the needs of Haven of Hope through the generosity of His people so that this project can continue to meet pressing needs brought about by the pandemic.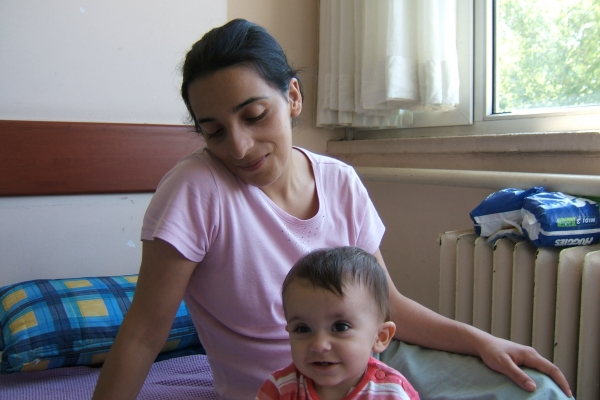 Provide refuge and counsel to Middle Eastern women and their children who are victims of abuse, and introduce them to Jesus.