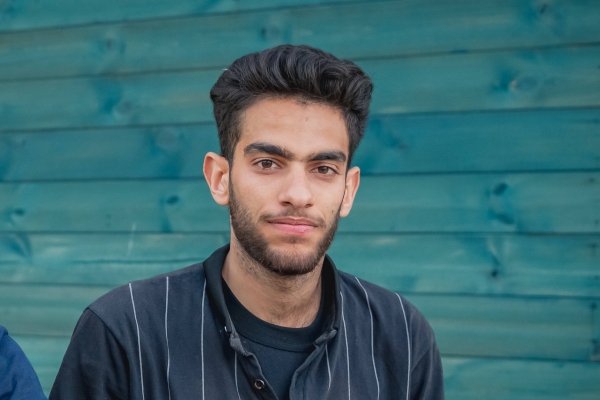 Sharing the Treasure: Send Me
Persians have historically been among the most resistant peoples to the gospel. The government of their home country has been described by some as a part of an "axis of evil" and rules through oppression. Citizens have been ravaged by war, extreme ideologies and hopelessness.
However, these people have a rich heritage that dots its way across the biblical narrative. Over and over their ancestral tribes are named among those encountered by God's people. But in modern history most have been cut off from access to the truth of Scripture and the living hope of Christ. And where Christar workers have quietly served among them, there have been, until recent years, very few positive responses to the gospel.
But God has been at work. Because of the turmoil of life in their home country, many are moving into neighboring countries and assimilating into refugee camps; some are even settling down for the long term. As they do, they find Christar workers who patiently present the hope of Christ through acts of service and kindness.
Many of those who have embraced the good news have begun to engage their role in God's plan for their people to help reach all peoples. One worker reports that some believers from this land of oppression are the most effective in sharing the gospel with those in their host countries. One such man, who is among the 800,000 refugees from his nation waiting to be settled in one of 30 cities designated for immigrants, has requested to be placed in a particular area because it is a region where the people are known to be hostile to the message of salvation through Christ. He also knows Westerners can't go there. Like godly men of old, he has stepped forward and said, "Send me."
One of our co-workers recounted to me that when he worked in this host country years ago, he and his team prayed for people to go out to these "untouched" areas of the country. Never would he have imagined that God would work through Persians, considered to be even less-reached at the time.
Think of it: A believer from what was once a gospel-resistant people is now choosing to be resettled where the gospel is not received! I can't think of any human way this could happen. But God works in ways we can't imagine. Join me in praying for this impossible outreach. Join me in praising God, who calls all peoples to reach all peoples with the joy of eternal life.



Dr. Steve Coffey, Director of Christar U.S., began work with Christar in 1989. He and his wife, Beth, initially served among North African immigrants in France. In 2001, they returned to the U.S. for Steve to lead the Christar Church Planting Division. In 2005 he became Director of Christar. Before serving with Christar, the Coffeys worked for a year in a humanitarian project in the Red Sea hills of Sudan among the Beja people. Dr. Coffey's education includes an undergraduate degree in history education from Liberty University, a Master of Divinity from Liberty Baptist Theological Seminary and a Doctor of Strategic Leadership from Regent University. The Coffeys have three children and four grandchildren.