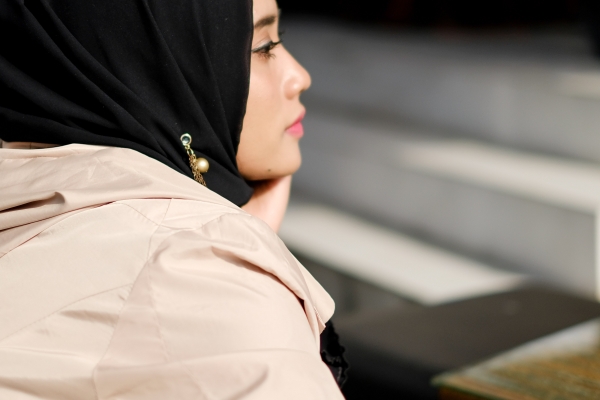 English Classes and Answered Prayer
Haley* came to class to learn English. But through her relationship with her teacher, Christar worker Amber, she's gaining an understanding of far more than vocabulary and grammar.
Amber teaches English classes at a school in the Middle East run by the Global English Project. While she enjoys helping her students learn a new language, she has a bigger goal in mind: She wants to see them come to know Christ.
Relationships built in class are the first step. During one session, students talked about mental health, and during a break, Haley confided in Amber that she thought she might have post-traumatic stress disorder. Terrorism had driven Haley and her family from their homeland, and she shared about some of things that trigger her fears.
That night, as Amber prayed for her student, Psalm 56:3 came to mind: "When I am afraid, I put my trust in you." She messaged Haley on Facebook, sending her this verse and sharing that sometimes she tries to pray when she's afraid, but isn't sure what to say. She added, "It's helpful for me to start off with that prayer that David prayed, as a reminder to put my trust in God," and suggested that Haley could do the same.
Amber's message made quite an impression. Haley wrote back, "I am so happy and I appreciate your efforts. I will do what you said. I so respect you. Thank you so much for helping me! When you said, 'I pray for you,' I felt so happy."
The friendship between the two women deepened and soon Amber and Haley began meeting before class to talk. When Haley shared about problem she was facing and the stress it was causing her, Amber saw an opportunity.
"I'm going to pray for you," Amber told her.
"Right now?" she asked, surprised.
"Yes!" Amber replied. "And I'm going to pray in Jesus' name. Is that okay with you?"
After Haley said yes, Amber did just that. And a few days later, God answered her prayer: the problem was resolved!
Though thankful to God for the open door, Amber is puzzled by her friend's appreciation for her prayers. She explains, "Islam, which Haley seems to be a devoted follower of, teaches that my beliefs are false. … But when I tell her I'm praying for her, she seems to believe that God hears me and will do something about it."
Through the Global English Project, Christar workers are able to build relationships with least-reached people like Haley—people who need to know that God loves and hears them. Small classes allow workers to get to know students, and many times they're able to build relationships through which they can share the gospel.
Through her relationship with Amber, Haley has seen that God listens to and answers prayer. And, she's discovering the good news that He will hear her if she calls on Him. Amber asks, "Please pray for Haley to not only believe that my prayers make a difference, but to believe that Jesus can make a difference in her life and her eternity."
Participate by Praying:
Ask God to bring least-reached people with open hearts to language classes held by Christar workers.
Pray that many English students will place their faith in Christ.
Ask God to call more believers with a passion for teaching and sharing the gospel to serve in least-reached communities.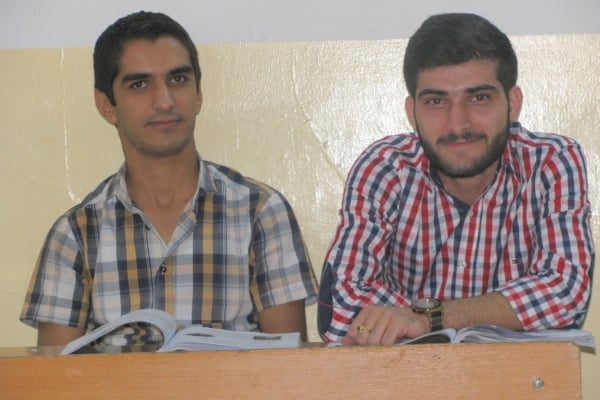 Help workers in the Middle East run a language school and build relationships through which they can share the gospel.