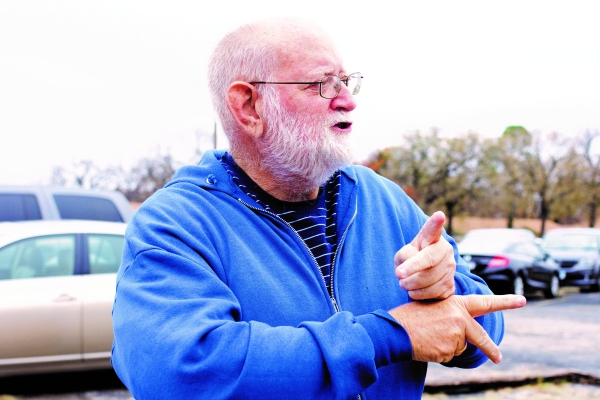 Sharing the Treasure: The Very Least-Reached
Under Communist rule there was little hope in Albania, especially for the Deaf. There were no places for them to gather and have community, and they had no way to find each other, interact with one another and build a common language, culture and identity.
But God was not unaware of their isolation. When communism collapsed in 1989, the Deaf began to gather on a regular basis and by 2005 Albanian sign language had developed to the point it could be taught in schools.[1] Though their language is still emerging, the Deaf in Albania are beginning to identify as a people group—a least-reached people group.
Though the majority of Albanians adhere to Islam, nearly all of the Deaf have no clear understanding of any religious beliefs. Few have had any access to the good news of Christ and there are no Scriptures available in their sign language.
But God is not unaware of their need to know His love. He is raising up and sending believers, including many who are themselves Deaf or Hard-of-Hearing, to become a part of their communities, share the eternal truths of the gospel and bring hope to some of the most forgotten.
Christar has the privilege of being a part of God's plan among these least-reached people. Our first workers focused on ministry among the Deaf have just moved to Albania to begin building relationships and offering the love of Christ. We see a growing interest in ministry among the Deaf, both among college students and within Hearing and Deaf churches. And we are blessed to join other ministries in outreach and prayer.
Yes, this is our joy. But God does not limit the joy of ministry to those who go. He invites you, through prayer and other support, to be a part of reaching the Deaf in Albania and beyond.

Dr. Steve Coffey, Director of Christar U.S., began work with Christar in 1989. He and his wife, Beth, initially served among North African immigrants in France. In 2001, they returned to the U.S. for Steve to lead the Christar Church Planting Division. In 2005 he became Director of Christar. Before serving with Christar, the Coffeys worked for a year in a humanitarian project in the Red Sea hills of Sudan among the Beja people. Dr. Coffey's education includes an undergraduate degree in history education from Liberty University, a Master of Divinity from Liberty Baptist Theological Seminary and a Doctor of Strategic Leadership from Regent University. The Coffeys have three children and four grandchildren.