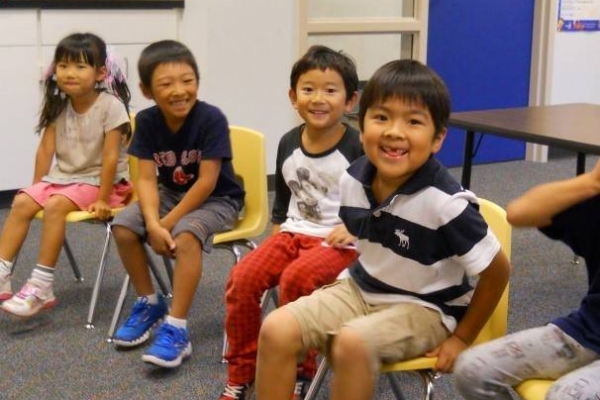 In All His Seven Years
The first time 7-year-old Haru* visited his American friends' house, he was hesitant. A shy boy who tends to be uncomfortable in unfamiliar surroundings, Haru spent over an hour in the entryway before finally joining Christar workers Thomas and Lindsay and their son, Aiden, for dinner and playtime.
Haru's fear of the unknown seemed like a huge obstacle to sharing Jesus with him in a culture in which the gospel is a largely foreign concept. Just one in 50 of Japan's people has access to a church that proclaims the gospel in their language and worships in a culturally relevant way.
But, Haru's shyness wasn't an obstacle to God. He was one of a dozen children who showed up for a three-day kids' day camp outreach held by Thomas, Lindsay and their coworkers, and even brought a friend, which seemed to help him settle in.
Throughout those three days, the guest speakers clearly communicated the camp's theme—that God deeply loves each one of them—to the children. Following each Bible lesson, the children split into small groups to talk about what they'd learned. During the first discussion time, when Thomas asked Haru and the two other first-graders in his group, "Who is loved by God?" shy Haru answered enthusiastically.
"I am loved by God!" he clearly affirmed.
Throughout the three days of the camp, Haru continued to prove he was not only listening to the Bible messages, but understanding them as well. Then, on the last day, as Thomas reviewed the gospel with his group, Haru spoke up again. "In all my seven years, this is the first time I've heard this!"
Although Haru didn't place his faith in Christ at the camp, Thomas and Lindsay thank the Lord for opening his young mind and heart. "We were amazed that he would, at his ripe old age of 7, recognize and articulate that this gospel is a message that everyone needs to hear," they share. "We continue to pray that God will water the seeds of truth that were planted in Haru's heart (and the hearts of the other children) to eventually bear eternal fruit for His glory. Journeying with Haru, Lord-willing, over the next seven years and beyond is one of our great privileges as servants of the King in this part of the world."
Participate by Praying:
Praise God for giving Haru an understanding of His love!
Pray that each of the children who participated in the camp outreach will respond to Christ's love by placing their faith in Him.
Pray for wisdom for Christar workers in Japan as they seek to communicate God's love in culturally relevant ways.