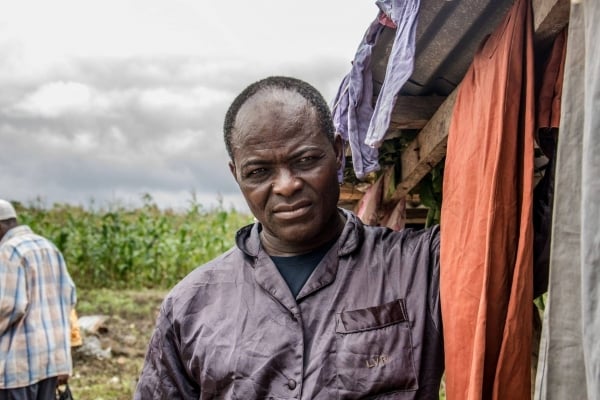 Opportunities to Introduce the Bread of Life
In the midst of one of the worst ecological crises in the world, God is opening opportunities for ministry!
The people of the Lake Chad Basin live under the weight of three extremes: extreme climate, extreme poverty and extreme ideologies. Lake Chad in central Africa has shrunk by 90 percent since the 1960s, turning once-fertile land into desert, and severely limiting resources. Many people have been stripped of their livelihoods in a region that's home to some of the poorest communities in the world. In addition, over 2 million people have been displaced, and the presence of groups like Boko Haram has led to ongoing conflict and tension.
Even more devastating is the fact that most of the 17 million people impacted by this crisis are least-reached. Many belong to people groups no one is seeking to reach with the gospel.
But, when Christar workers serving through the Lake Chad Basin Project look at these grim statistics, they see open doors for bringing the hope of Christ to people who've never heard the good news, while blessing communities in tangible ways. They're investigating opportunities for environmental ministry in the Lake Chad Basin, and we look forward to sending teams that will step through these open doors.
During an exploratory trip to the Lake Chad Basin, Christar worker Wes* asked residents of a local village if they'd seen changes in the land since they were children. "The rains don't come like they used to," they answered. "There were more trees and more animals. There was enough food and water."
As Wes and others have begun to explore the crisis in the Lake Chad Basin, the need for food and water has been a recurring theme. Over 7 million people lack reliable access to nutritious food. In this shortage, Wes sees potential. He points out the parallel to Jesus' description of Himself as the Bread of Life and His offer of living water. And he sees a possible opportunity to meet elemental needs and address underlying environmental issues, while working to plant reproducing churches.
Wes has seen God use efforts to meet needs like these to open the hearts of least-reached people. "When teams of believers have found durable solutions that are perceived as valuable in a community, it softens the attitude of the community to Christ," he says. A number of believers in the area are already involved with organizations that seek to be a gospel witness while blessing villages that have been impacted by the crisis, and some who've been sharing the gospel have seen people place their faith in Jesus. We look forward to joining these Christians to share the good news about the Creator, while caring for the people and land He made.
As workers seek out opportunities to combine church planting and creation care, they're asking God to lead them to strategies that go beyond offering temporary aid, addressing deeper needs. Wes uses well-digging as an example, explaining that while many organizations and churches are eager to dig wells, "There's a lot more to well-digging than our knee-jerk reaction. In many villages there are broken wells." Providing a community with a lasting source of clean water is more involved than digging a hole. In the same way, blessing communities while seeking to plant churches will require sustainable strategies that address environmental issues for the long term.
However, the goals of the Lake Chad Basin Project go beyond the long term as workers seek to impact lives for eternity. We're excited to be ready to respond as God reveals the opportunities He's opening to share the everlasting hope of the gospel while caring for His creation in least-reached communities.
Participate by Praying:
Ask God to call workers with a passion for church planting and environmental ministry to serve in the Lake Chad Basin.
Ask God to provide the funds needed to implement an environmental project in the Lake Chad Basin.
Pray that many churches will be established in the area surrounding Lake Chad as a result of this project.