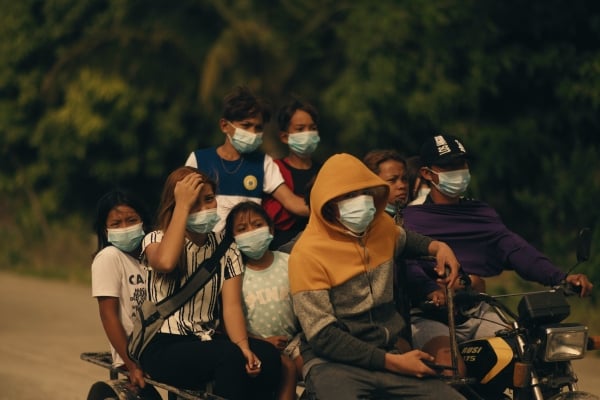 Aid They're Unlikely to Forget
Many families were already struggling when COVID-19 arrived in the Philippines. The pandemic brought, among countless other challenges, strict rules that have greatly limited people's freedom to leave their homes, even for work. This has compounded existing financial insecurity issues and led to scarcity of food for the majority of the population in numerous communities where Christar workers are serving.
But, in the face of this need, these workers see an opportunity to demonstrate God's love. Christar teams ministering among some of the 30 least-reached people groups in this country, including the BranchOut Team, began distributing food to families in their communities with the goal of providing much-needed aid that opens hearts to the message of Christ.
Efrahim*, a Filipino worker who provides leadership for these teams in his home country, explains that most of those who receive this aid are families with which these teams have already begun to build relationships. For example, one team serving among a Muslim people group is providing food for the families of the young people participating in their scholar program. Among this group are many secret believers and those who are sympathetic to the workers' Christian teaching.
"Our workers want to build relationships and good will through distributing food," adds Rob, who oversees Christar teams throughout the Far East. "This list of contacts is very detailed and personal—people who have already been involved in Bible studies or through other direct connections."
As they provide much-needed assistance, workers are seeking not only to meet pressing physical needs but also to see more Bible studies begin among people with few opportunities to hear the gospel. As Rob explains, helping people in need is an invaluable opportunity, and it's something Filipinos in particular are not likely to forget.
However, these teams faced a serious roadblock: They didn't have the financial capacity to help meet the substantial need around them.
To help these teams and others like them provide aid to families experiencing hardships such as a global pandemic, Christar has established a new Crisis Relief Fund. Efrahim explains that, thankfully, food prices in the Philippines have not increased due to the pandemic, enabling the teams to stretch the resources they receive to have a greater impact for the sake of the gospel.
As the challenges of the pandemic continue to develop, it's uncertain how long this window of opportunity will be available. But the Crisis Relief Fund allows Christar workers like Efrahim and others in the Philippines to make the most of open doors to show God's love and care to those who are facing upheaval, loss and scarcity—and to open hearts to the message of hope, found only in Christ.
Participate by Praying:
Lift up Filipinos who have been negatively impacted by the pandemic, asking God to supply their needs and give them opportunities to hear of Him.
Ask God to give Efrahim wisdom as he leads the Christar staff in the Philippines.
Pray that God would move in the hearts of believers around the world to share their resources with people who are in need because of crises.