The lighthouse has a new name: Beacon Community Center!

More than 6 million people living in France have relocated there from other countries. Over a quarter come from tight-knit, least-reached North African communities and tend not to assimilate into the local culture.
Beacon Community Center serves as a hub for outreach and discipleship among these least-reached people. Established in 2003 by a Christar church-planting team, this ministry center has become a place where individuals from a range of nationalities can experience the love of Christ. This team's desire is that the power of Jesus living in them would stir others' appetite for God.
Through a wide variety of creative outreaches, Christar workers at Beacon Community Center meet needs in the community while connecting with people in need of Christ. Programs such as language classes, cooking and craft activities, ladies' folk dance nights and care fairs, sports activities, game nights and kids' Bible clubs give both workers and local believers opportunities to build relationships and share the gospel with those who have few opportunities to hear it. It's also the meeting place for the multiethnic church plant, prayer meetings and Bible studies led by the Christar team.
Sarra* is just one example of someone who heard the good news at this ministry center. She was afraid of how her husband would react if she became a Christian, but God used the many hours she spent with believers at Beacon Community Center to help her overcome her fear. Despite harsh opposition from her family, Sarra placed her faith in Christ.
Your gift to Beacon Community Center will enable least-reached people in France to hear the gospel and experience the love of Christ! Funds raised for Beacon Community Center help cover the cost of this ministry center's creative outreaches so that workers can continue building cultural bridges in order to share the good news with France's least-reached people.
Specific needs:
$12 buys one French/Arabic Bible.
$50 provides a scholarship for one semester of English classes for a child

of North African immigrants

.
$75 pays the electricity bill for a week.
$1,200 (four gifts of $300) covers operating expenses for one month.
$2,000 replaces the outdated computer system.
$2,500 covers the costs of a new sign and updates to the exterior of the ministry center.
$5,000 provides for general repairs or renovations throughout the ministry center.
Participate by Praying for Beacon Community Center:
Praise God for giving workers many opportunities to connect with least-reached people through Beacon Community Center.
Pray for wisdom for Christar workers at Beacon Community Center as they reach out to asylum seekers, refugees and immigrants of many nationalities.
Ask God to provide monthly financial partners to help offset the overhead costs of the ministry center so that God's light can continue to shine among the least-reached in France.
Especially pray for the funds needed for renovations, including replacing the central computer and printer for the administrative offices and repairing a leaky roof, which has caused much water damage to several areas of the building.
Ask the Lord to bring people to Beacon Community Center who hunger for truth and will become followers of Jesus.
Ask God to raise up responsible, mature male leaders for the church plant growing out of this project.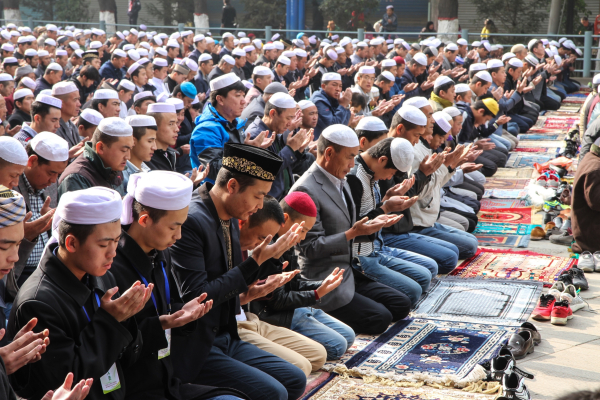 The month of Ramadan is an excellent opportunity for followers of Christ to make a difference in the lives of Muslims!