Since our new website was launched in April 2020, you now have the ability to directly control or set up new gifts and scheduled donations from your dashboard! This also enables you to view your past giving and print giving statements.
We've created a visual tutorial to guide you through the one-time set-up process.
If you have given online since April 2020, you already have a Christar donor account. To ensure that all donation records will show in your account, you will need to enter the email address that is already associated with your Christar giving.

Go to your inbox and find the email from "Christar Notifications" with the subject "Initiate Password."
(
It may go to your junk folder, so check there if you don't receive it in your inbox immediately.
Please mark Christar Notifications as safe so you will receive these important emails in the future.)

In your email, you will find a secure link to create a new password. Click on it. This will open a page in your browser to create your password.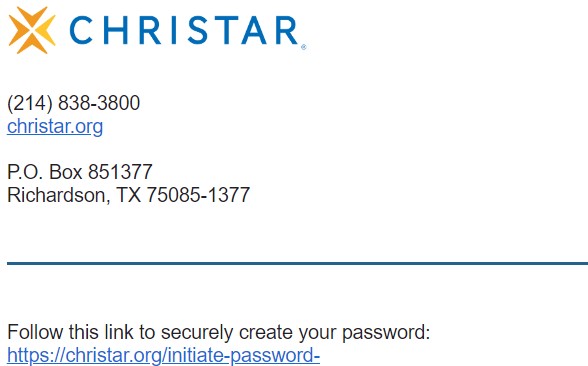 Follow the instructions, and enter the new password you have chosen. Then click "Reset my password."

Hooray! You have a password.
Now you can access your dashboard or go to the website
. To get to your dashboard, click on the "person" icon on the top right side. This opens a menu. Choose the information that you would like to view.
To go to the main
christar.org
site, click on the Christar logo, or PRAY, LEARN, GO, SEND or GIVE, depending on what you want to see.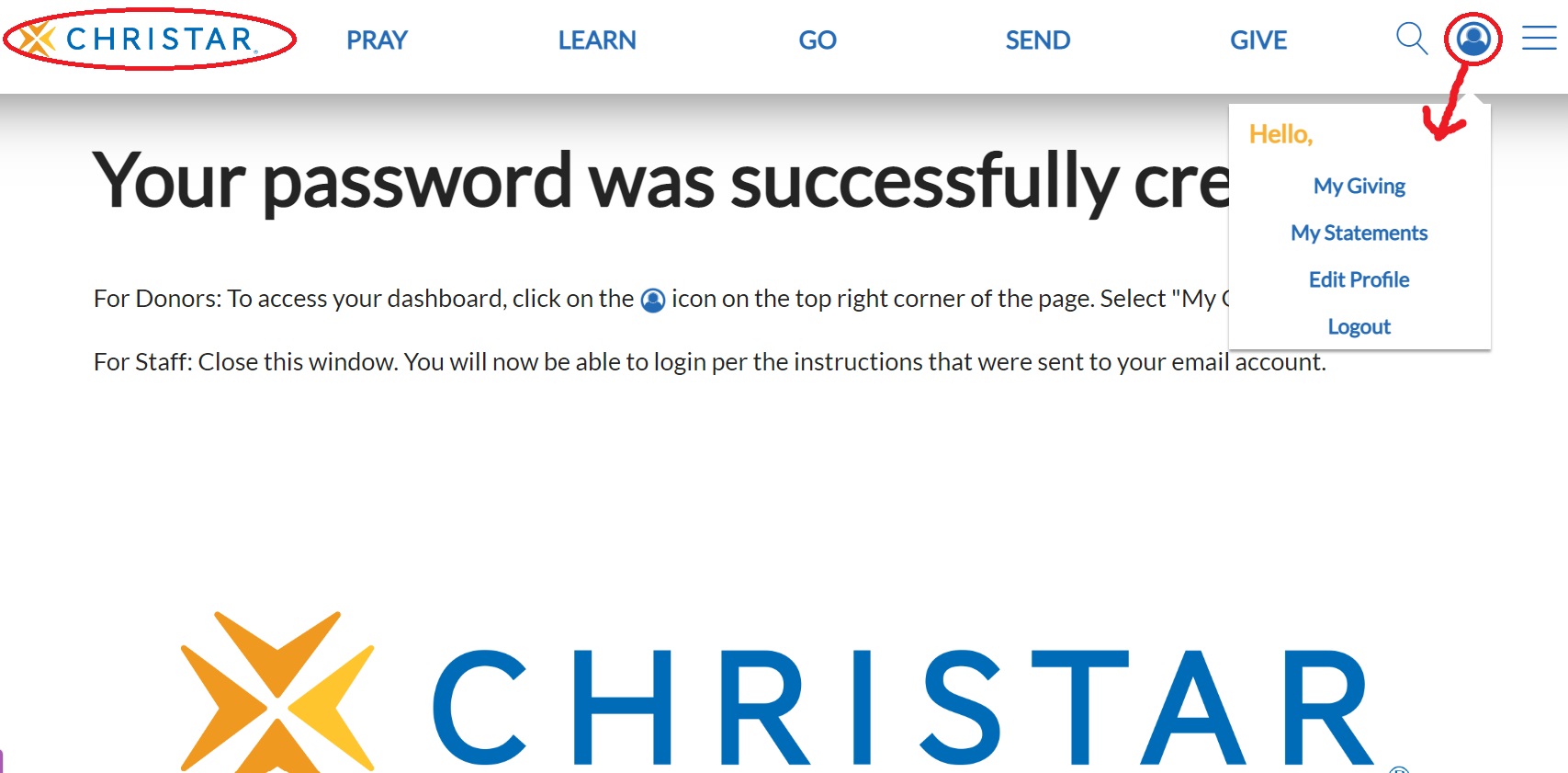 In the future, you can access your dashboard at
christar.org
by clicking the "LOGIN" button on the top right side. Use the email address that you gave us before and the password that you just created.