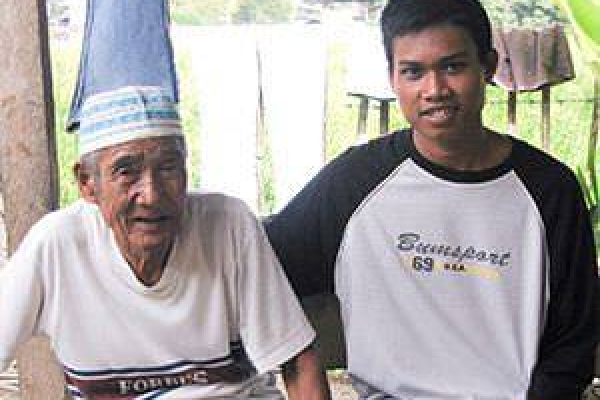 From First Fruit to Abundance
God's Word Yields a Remarkable Harvest in the Philippines
What would 10-year-old Solaimon* do when he grew up? Few options seemed open to this little boy in the Philippines. Would he lead a violent life like his father? Would he stay in his isolated mountaintop village, barely providing for his family? Would he grow up to be a criminal or get involved in a feud? Young men in Solaimon's village often gave in to the lure of drugs, alcohol and violence.
God's work in Solaimon's family would soon change the course of not only his future, but that of his entire village: Solaimon's father, Bashir, began to follow Jesus. Bashir's salvation was the first fruit of years of slow, difficult ministry by a group of Christar workers in this predominantly Muslim region.
Good Soil
Following Christ was not easy in Bashir's village. Solaimon witnessed his father encountering persecution–death threats, kidnapping threats, ridicule. Snipers even threatened to set their sites on Bashir's family. Though he sometimes wavered, Bashir ultimately continued to follow his newfound Lord.
Christar workers in Bashir and Solaimon's village began to teach not only the gospel, but also new methods of agriculture. Implementing the changes was hard work for area farmers, and many scoffed at the new ideas. Bashir prospered using the new methods. He was able to stay and work in the village with his family and receive Bible teaching at the same time.
Bashir and his family studied the Bible together. As a teenager, Solaimon became a follower of Jesus–and so did his eight brothers and sisters.
A Changing Village
As Bashir's family and other new believers in the village began to study Acts and Romans, it was clear to them that they should begin to meet together as a church. In the 1990s, the Believers in Jesus Church began to gather.
Christar workers sought to help the church grow by demonstrating the power of the gospel to transform everyday life. They established viable businesses: a corn mill and, later, a medicinal herb farm and manufacturing facility. These businesses provided jobs and enabled families to stay together within the church, rather than dispersing to look for work.
Many people in Solaimon's village became followers of Jesus, and the community has thrived as individuals follow Christian principles in their lives and work. Families from around the region have chosen to relocate to this village, where they have a chance to hear the gospel and to see it in action.
A New Generation and a Growing Church
At first the local church met in a believer's home, and then in a small building built by the believers, but eventually they moved to an area more accessible to a number of villages. Over time, the church has grown into a network of churches made up of worshipers from Muslim, Roman Catholic and animistic backgrounds—worshipers who speak three different languages!
These Filipino believers need and want trained teachers from among their own people. Bashir's son Solaimon is one of those teachers. He has graduated from the two-year training program at the Life Resources Foundation (LRF), where he learned how to effectively teach God's Word, and he is now helping his father in the church, leading Bible studies and reaching out to new areas.
Solaimon's brother, sister and cousin are also being trained at the LRF. A new generation of Filipino believers are leading their own churches and reaching out to cultivate Christ-honoring transformation in least-reached communities.
"As for what was sown on good soil, this is the one who hears the word and understands it. He indeed bears fruit and yields, in one case a hundredfold, in another sixty, and in another thirty." Matthew 13:23
Participate by Praying:
Pray for widespread, lasting transformation in Filipino communities.
Pray for the strength, health and growth of the local church.
Pray for Solaimon and his family as they work to build up God's people.
Ask God to call and equip more and more local leaders.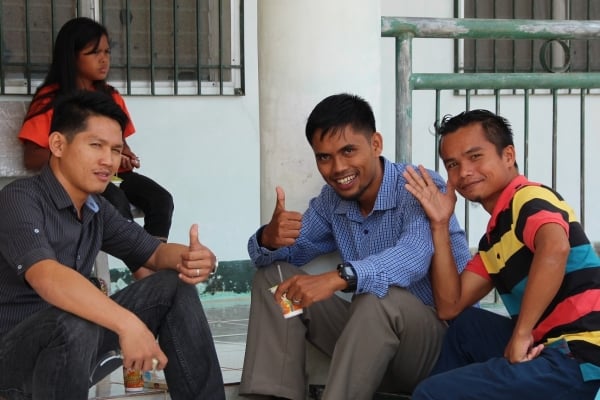 Equip Filipino believers to plant churches in their own country and beyond.